Wolcott Historical Society News - August 2011
By Florence Goodman
On Saturday, July 9th the weathermen gave The Historical Society perfect conditions for their Sixth Annual Garden Tour, which was in memory of two wonderful gardeners Barbara Wood and Pearl Godin who passed away last year. For a $10 donation visitors could leisurely stroll through four hidden treasures located around town. Each garden had a specialty, yet each had a common thread, beauty, peace, and relaxation.
As you entered the gardens of Jim Hacket on Woodcrest Drive you were drawn into numerous shade or sun areas and water gardens with hydrangea, lilies, daisies and a large variety of perennials and annuals blooming all around you. The water gardens were filled with beautifully colored fish and water lilies while the garden paths felt like tunnels as you meandered your way through the tall foliage with color combinations as magnificent as the flowers. Jim uses many huge pots to show off his plant materials and has utilized his garden space to the fullest. It is truly a tropical paradise rights here in our town and you must walk through his yard several times to really appreciate all that he has to offer.
Next we moved on to Central Avenue to the gardens of Teddy and Roy Balkus. As you drive down their long driveway, which is lined with day lilies and other ornamental shrubs, you are guide into a sculptured wonderland. This leads you to a unique home set in the middle of beautifully manicured gardens and surrounded by a variety of hydrangea in full bloom. Next, you walk through an arched arbor that draws you into a well-organized raised-bed vegetable garden with luscious plants that were almost ready to harvest. Beyond the vegetable garden up on the hill were a beautiful shed and many more unique shrubs and statues bordering the backyard. Like the previous gardens mentioned, these gardens had so much to offer, you had to walk through several times to appreciate this "Paradise found."
Our next stop was at the home of Cheryl Gordon on Long Meadow Drive. Her gardens, which were on the tour last year, have been in the making for several years and are filled with unique and creative ideas with wonderful plant material, such as hosta, hydrangea, daisies, and astilbe. They cover a large shade area in the back of the house that blends into the natural landscape. When you enter the backyard, you are drawn through several gravel paths into a maze of gardens designed around various animal groupings; there is the Canada geese area, the alligator den, the fish pond, as well as, the beach area, the "bed" area and the copper jello mold garden. You can walk through several arbors that are covered with beautiful flowering clematis and trumpet vines. Walking through Cheryl's gardens is like reading a storybook; each page places you in a different adventure to enjoy.
Our last garden was at the home of Flo and Terry Goodman on Peterson Lane. This historic house was built circa 1776 and is the birthplace of the famous clockmaker, Seth Thomas. As you drive down this quaint little dead end road, you are greeted by stonewalls bordering the front yard gardens. Daisies, which are a favorite of the gardener, can be found throughout these gardens along with a variety of other perennials such as coneflowers, day lilies and liatris. The gardens created throughout the property were designed to give you the feeling of an endless country garden with perennials blooming all summer long. As you stroll through these gracious gardens it is amazing to see so many flowers in bloom. The use of many small stonewalls help to accentuate some of the many gardens found on this property.
Each of these beautiful gardens were a delight to visit and it is obvious that these are serious gardeners who find working in their yards a rewarding and enjoyable experience. If you had the pleasure of viewing these gardens I'm sure that you will agree that it was well worth the donation to do so. If you are interested in allowing your garden to be part of our Tour next year, please let us know by visiting our Historical Society website.
Our Schoolhouse Museum is open by appointment only; you may visit the Museum by calling Loretta Leonard at 203-879-4310 or Flo Goodman at 203-879-9818. Our meetings are held on the first Thursday of each month at the Old Stone School on Nichols Road at 6:30 P.M. unless snow cancels them in the winter season.
---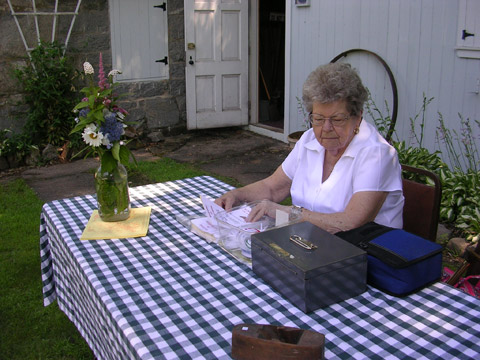 Marie Trerice sold tickets on the day of the tour.
---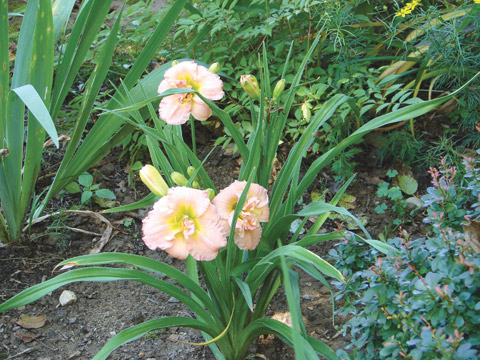 ---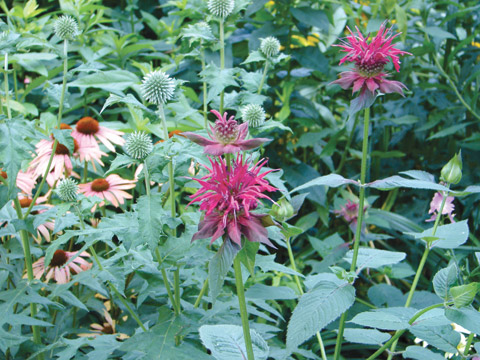 ---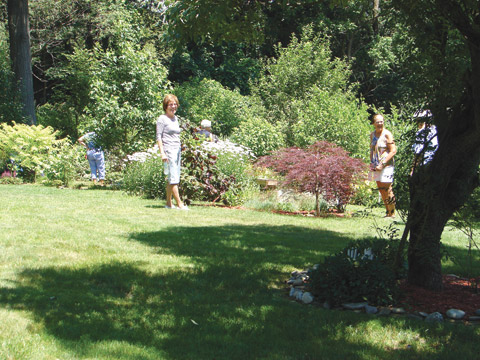 ---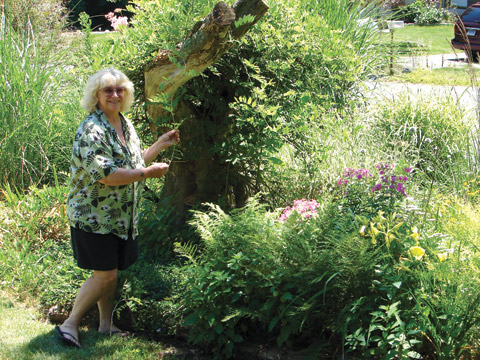 ---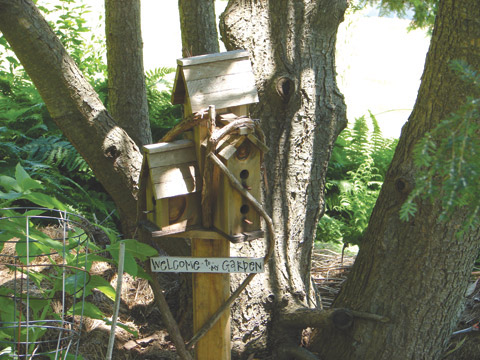 ---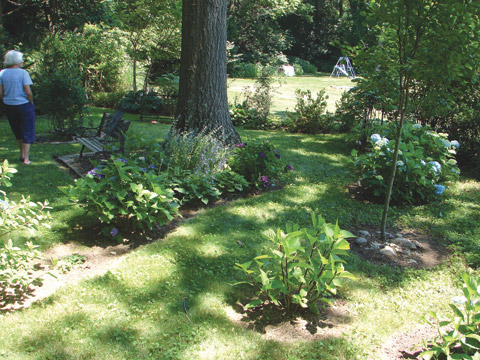 ---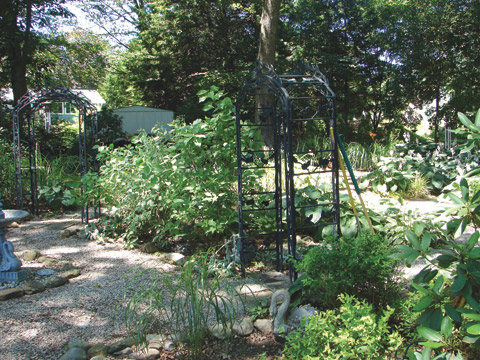 ---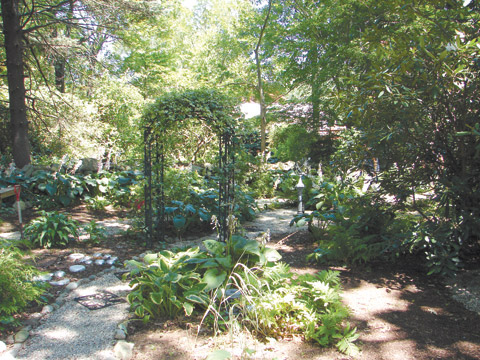 ---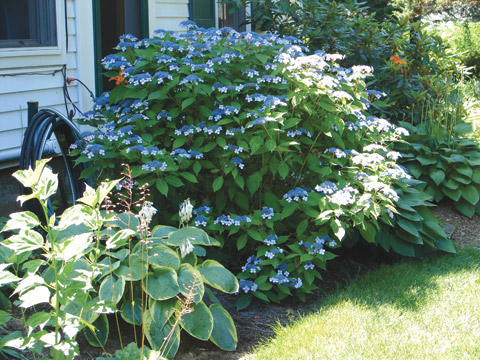 ---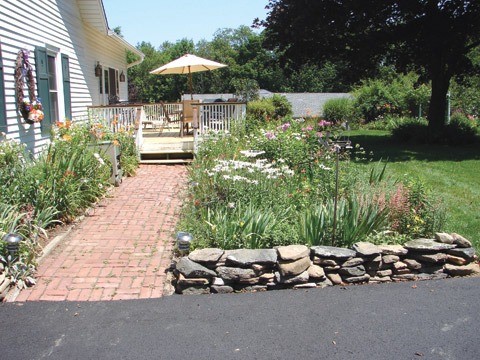 ---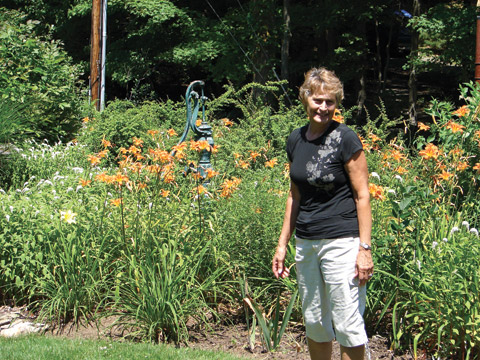 ---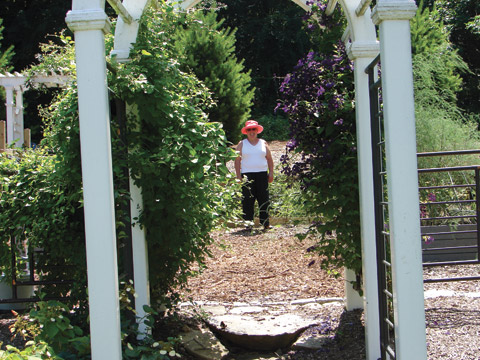 ---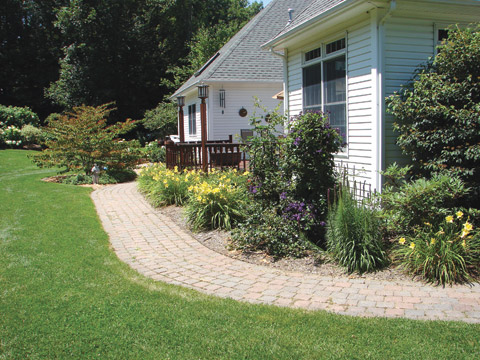 ---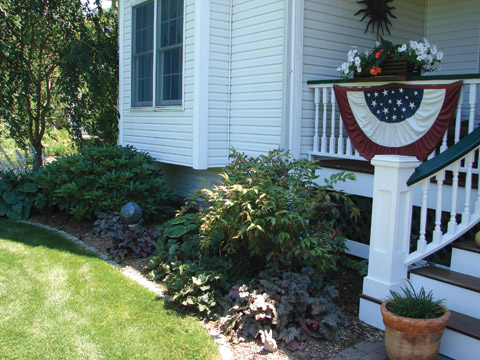 ---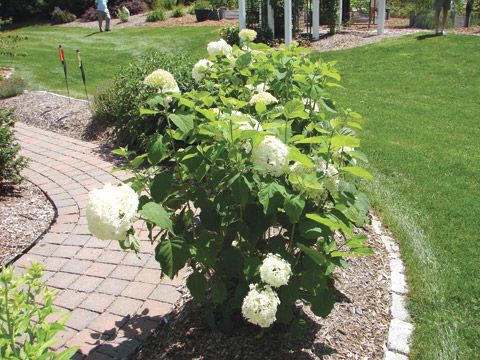 ---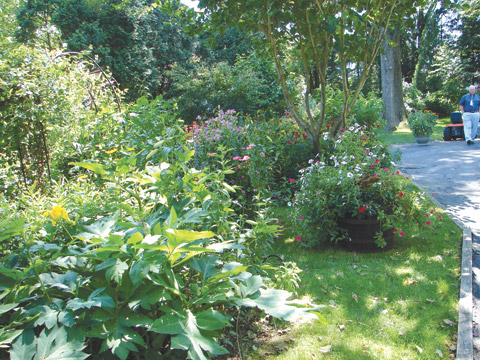 ---
---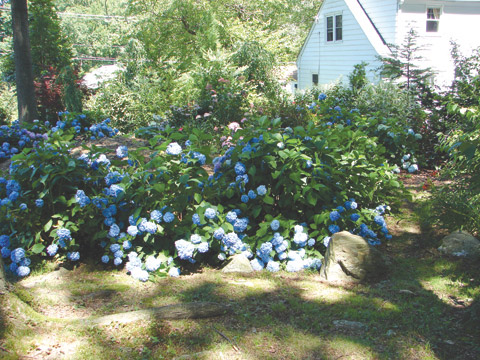 ---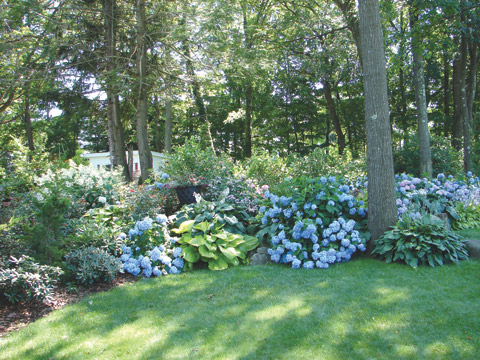 ---
To view past installments of the Wolcott Historical Society News, click here.